A little Fun for you!
Today (Well Sunday since it's technically Monday now.) is my Daddoo's birthday. So in honor of the big guy I'm giving out my Fun mini kit. You may have seen it in the DBD shop for a whole week last fall as part of their MMM so check your files before you grab it. I would have been on sooner but I just got done with my homework and uploaded it to school. (Well technically I still have to finish one assignment but it's not due until tomorrow, so I'll get it done I'm sure...I hope.)
So join me in wishing Emma's favorite Pawpaw a very happy, if stightly belated, birthday!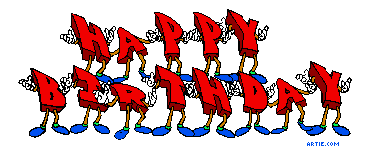 Also I wanted to mention 2 wonderful books that have been read at our house lately. First is a wonderful historical romance written by first time author
Joanna Waugh
called
Blind Fortune
. Oh I couldn't stop reading this baby! And Joanna was so evil, she kept emailing me excerpts for me to read before it came out this past Friday. Check it out:
Next is a book that Emma has been having me read over, and over, and over again. If you have a little girl I'm sure you've heard of and probably read
Fancy Nancy
.
(Or as Emma calls it, Fancy Fancy.)
Emma just loves her! There's even a little game on their site where she loves to chase and catch the butterflies, so cute.
But my favorite part is on the days she decides she has to dress up before she can read the book.
(If you've seen the photos of her running around the house naked, well in panties, you'll know why this is wonderful!)
Credits:
Flergs Easter freebie- Sunshine Sweets and Crumpled Butterflies pack
Font- Chopin Script
And here's my little gifty in celebration of Daddoo, just for Fun!
download Fun
(Leave a birthday wish for my Daddoo please!)
I hope you all had a great weekend and a wonderful birthday for my daddy!
Happy Scrapping y'all!
P.S. Dadoo, I found the envelope now I don't know where she put the card. She's a magician, I'm telling you!